The 'Jewish Museum in Prague' is the largest of its kind in Europe. It oversees four historic synagogues, the Ceremonial Hall, the world-famous Old Jewish Cemetery, a gallery, several depositories, an archive, a library with a multimedia centre, restoration workshops, and an educational/cultural centre.
It remains among the top three most visited museums in the Czech Republic. In 2016 it attracted around 630,000 visitors.
A substantial part of the museum's work involves educational and cultural activities intended for a wide variety of target groups from the youngest to elementary and secondary school pupils, teachers as well as the general public.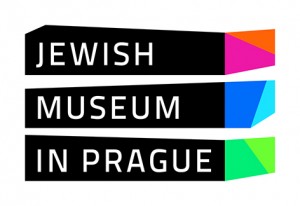 Address
Jewish Museum in Prague
U Staré školy 1
110 01 Prague 1
Czech Republic

Established in 1906, the Jewish Museum in Prague is one of the oldest Jewish museums in Europe. At the core of its collection were items from synagogues demolished during the clearance of the Prague Jewish ghetto. Following the Nazi occupation of Czechoslovakia, the collection was taken over by the Prague Jewish community which prompted the founding of the Central Jewish Museum in 1942 – a project the Nazis approved for reasons of their own. After the war, the museum was placed under national administration and in 1950 it was nationalized. In 1994, the museum's buildings were returned to the Prague Jewish community and the bulk of its collections were returned by the state to the Federation of Jewish Communities in the Czech Republic. On 1 October 1994 the museum regained its independence from the state, marking the start of a new chapter in its more than hundred-year history.
The museum has one of the most extensive collections of Judaica in the world, with as many as 40,000 unique items, and a further 100,000 books, photographs and archival documents: The Judaica collection comprises synagogue and household objects that are made of textiles or metal, and a visual art collection. The documents and printed books include Jewish manuscripts of religious nature: biblical and liturgical texts, religious-legal texts, mystical texts, literary and scientific works, and historical texts. The Historical book holdings include books printed before 1860 and the rare book collection features post-1860 items of historical, cultural or academic value.
From the collection