Museum of Jewish History, Foundation Call de Girona
The main aim of the Museum of Jewish History is to preserve and reflect the history of the Jewish communities of Catalonia, which throughout the entire medieval period formed part of, and made a decisive contribution to, the history of the country and its cultural and scientific development. In most cases an attempt has been made to illustrate the explanations given during the visit to the museum with examples of items originating from Girona's own Jewish history. These examples, which may be in documentary, archaeological or pictorial form, thus offer a general explanation of the pattern of Jewish life in medieval Catalonia.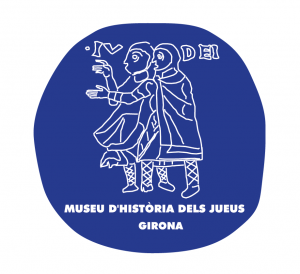 Address
Museum of Jewish History, Foundation Call de Girona
Carrer de la Força, 8
17004 Girona
Spain

The Museum of Jewish History is placed inside the Bonastruc ça Porta Centre. It occupies the building which in the 15th century housed the synagogue and other communal areas used by Girona's Jewish community. After the expulsion of the last Jews from the city in 1492, the building survived as a private property until the 1980s, when it was renovated to become the nucleus of the contemporary restoration of the city's Jewish heritage. The makeover has passed through three different stages: in 2000 it took place the inauguration of the rooms containing the tombstones bearing Hebrew inscriptions found in Girona; in 2003, the opening of the rooms dedicated to the Jewries, the celebrations, and aspects of Jewish ritual; in 2007, the rooms dedicated to the glittering cultural achievements of Catalonia's Jews and the difficult relations between the Jewish and Christian communities of the time.
The Museum of Jewish History has eleven thematic areas: Community life; Festivals & traditions; The life cycle; The Jewries; The Diaspora; The synagogue; The cemetery; The cultural heritage; Daily bread; Cultural co-existence; Jewish converts and the inquisition. Thus, the itinerary allows visitors to learn about aspects of the everyday life, culture and history of the Jewish communities of Catalonia and of Girona during medieval times. The community's cemetery, used between 13th ad 15th centuries, was located to the north of the city. The collection of 29 tombstones exhibited in the museum bear fine epitaphs in memory of the deceased Jewish inhabitants of Girona.
From the collection