Museum of Jewish History in Russia
The Museum of the Jewish History in Russia aims to reconstruct a complete picture of Jewish life in the variety of its cultural, social and political forms throughout its history in the Russian Empire and the Soviet Union.
The main goal of our Museum is preserving historical memory, keeping and popularizing of the Jewish culture and traditions that were almost eliminated during the WW II. We present also the multiplicity of Jewish religious and sub-ethnic groups – not only the life of Eastern European Ashkenazi Jews, but also of the Georgian, Mountain, Bukharian Jews, Karaites and Russian Judaizers. At the same time, the museum exhibition presents all the communities in one historical and geopolitical space.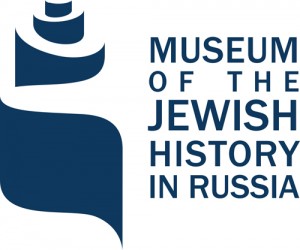 Address

Russia

The Museum of the Jewish History in Russia was opened in Moscow in May 2011. Our Museum is a private one, its founder is a writer, businessman and public figure Sergey Lvovich Ustinov who since November, 2012 became its Director as well. There are more than 5000 items in the collections of our museum, about 1000 of which are presented in the permanent exhibition.
The exposition of the Museum consists of two parts. The first part is devoted to the traditional culture: everyday life, religion, decorating of synagogues, forms of community life. The second part throws light upon social processes in Jewish society in the context of Russian history.
The museum's collection includes some groups of artifacts and documents that until now have almost not been exposed in Jewish Museums: the history of Jewish education in Russia, relations with the authorities and the political struggle in Russia, the secular Yiddish and Hebrew culture: music, theater and literature in Russia, finally, the participation of Jews in the wars led by the Russian Empire and the Soviet Union.
From the collection