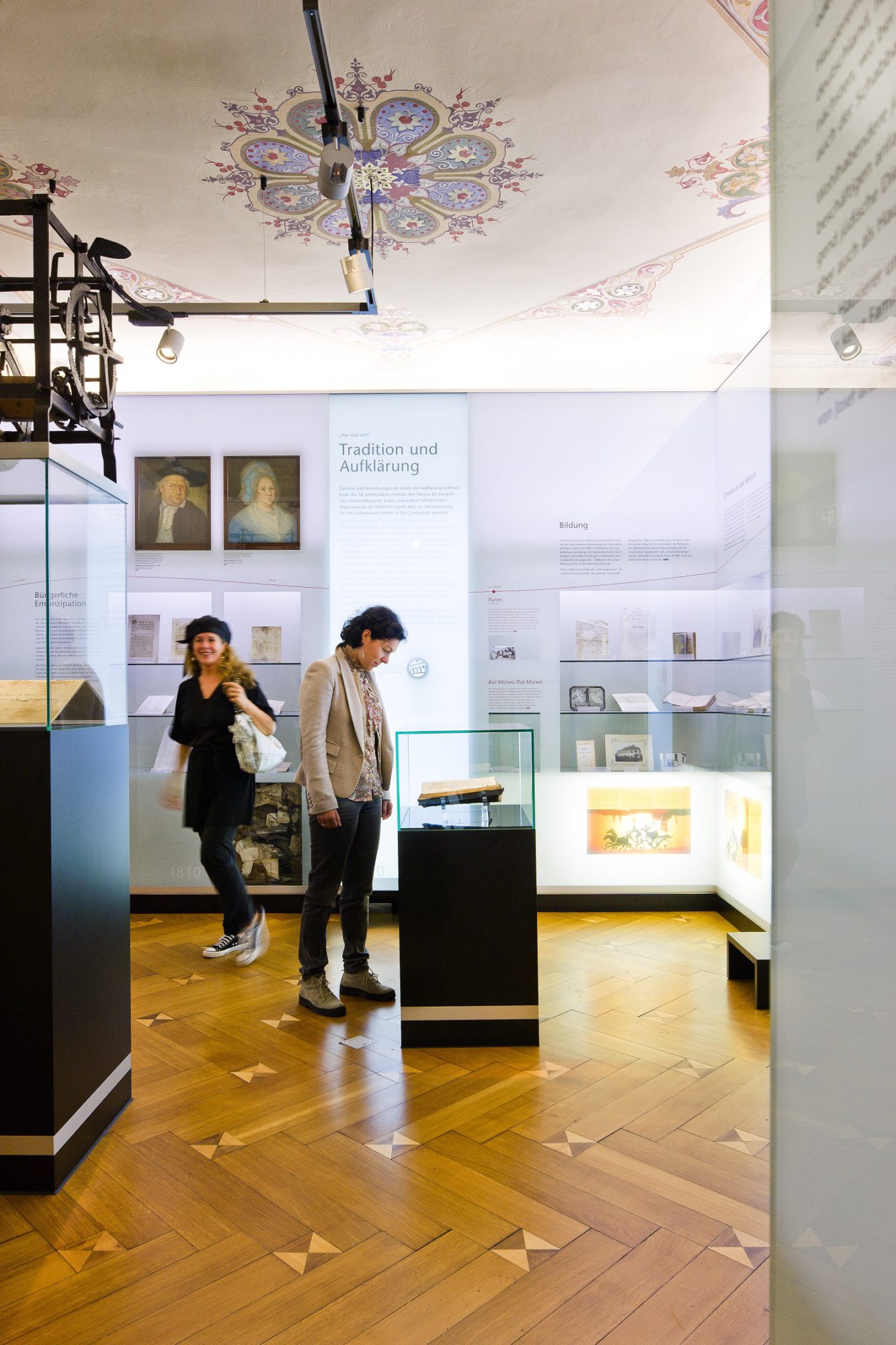 Jewish Museum Hohenems
The Jewish Museum Hohenems presents four centuries of Jewish life in Hohenems and its transnational networks. It confronts questions of contemporary Jewish culture in Europe, of migration and Diaspora, conflicting claims of identity and intercultural relations.
The museum deals with anti-Semitism and regional Nazi history, and tells about new beginnings after 1945 and the Hohenems Diaspora today.
Along with fragments of regional and global history, it focusses on individuals and their experience. It maintains a close relationship to descendants from Hohenems around the world – and offers changing exhibitions and extensive programs of events.
Visitors find audio guides and video installations in German, English and French – and a children's exhibition.
The Museum is located in the Heimann-Rosenthal villa, built in 1864 for a Jewish industrialist family, near the center of the former Jewish Quarter. The museum was founded in 1986. Debates about a Jewish museum in Hohenems though had been going on since the 1970s. In 1983, the City of Hohenems purchased the building, and contemplated its possible usage. Concerned citizens, both interested in an openminded political culture and an honest discussion of history, established the "Association Jewish Museum Hohenems" in 1986; their aim was to pave the way for presenting Jewish history as well as Jewish life and culture. Finally, in 1989, a team was commissioned with developing a museum concept, resulting in the opening in 1991. In 2005 major renovations began, concerning the museum's café and lobby and the installation of a new core exhibition, that opened again in 2007.
The holdings of the Jewish Museum Hohenems represent 400 years of Jewish history. The focus of the collections lies on the history of the Jewish community and their connection to Tyrol, Switzerland, Southern Germany and Liechtenstein – and the Hohenems Diaspora. The rapidly growing collection of documents and artefacts related to the Hohenems Diaspora, the museum owes in particular to the international community of descendants, using the museum as their collective archive since the opening of the museum in 1991. Large parts of the collections can be searched in the museum's databases online, as well as the extensive genealogy, presenting individuals and families with roots in Vorarlberg, Tyrol and Liechtenstein worldwide.